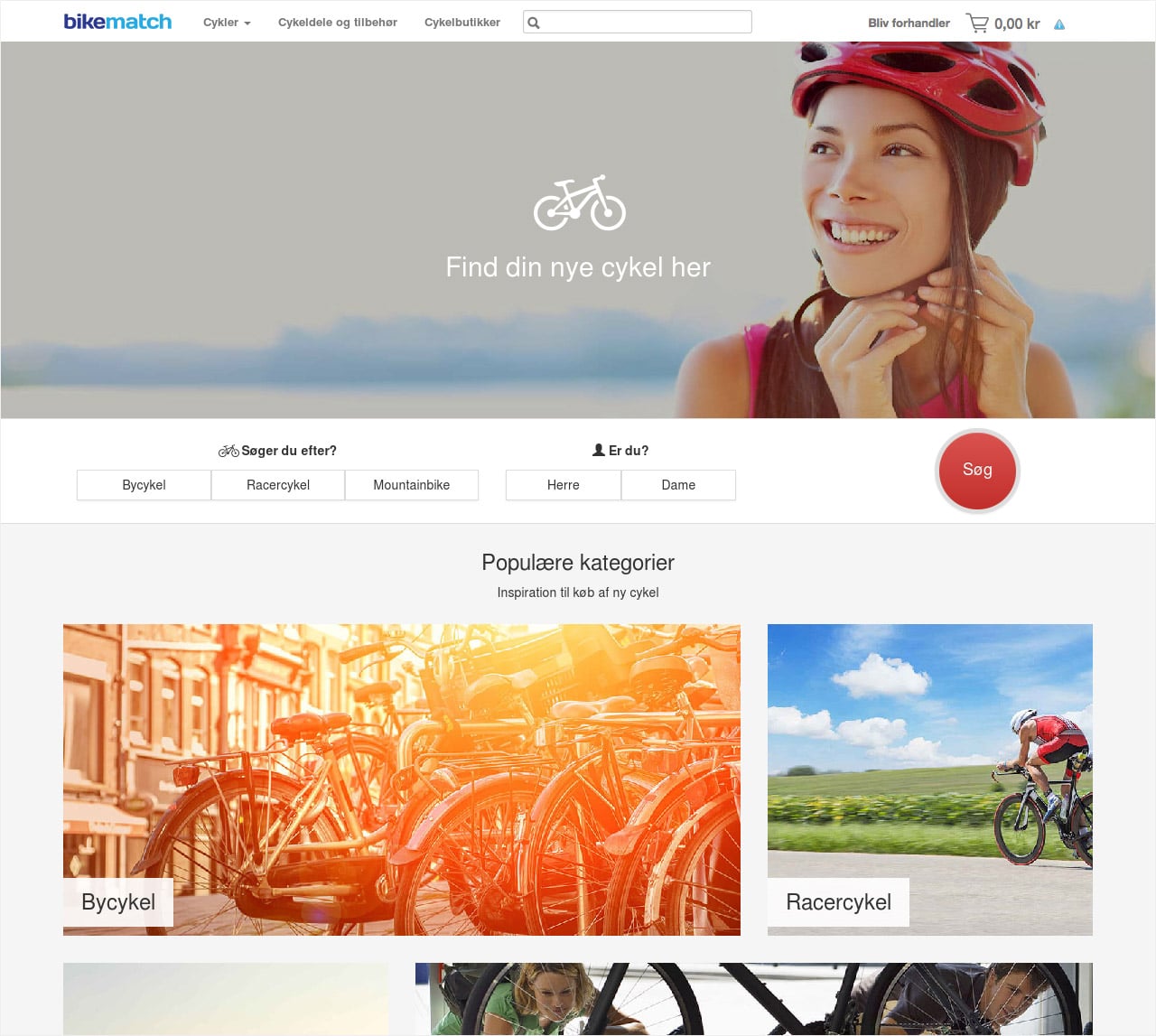 Bikematch
Bikematch is two things:
1. For the consumers we are a platform that allows you to find offers on bikes from your local bikeshops near you. This saves you both time and money, and helps keep the local bikeshops in the future.
2. On the other side we have made a dedicated online system for bike dealers, that enables them to manage and update all of their online platforms from one place. The system features a build in database with bikes which can be integrated with their current webpage, facebook and other marketing platforms. The system is also integrated with bikematch.dk, where we help them market their store.
Our system removes the entry barrier for bikeshops beeing visible online, meanwhile it only requires 1/10 of the time to keep updated, and it genereates more sales for the shops.
Our vision is to become the best online system for bike dealers globally.
www.bikematch.dk