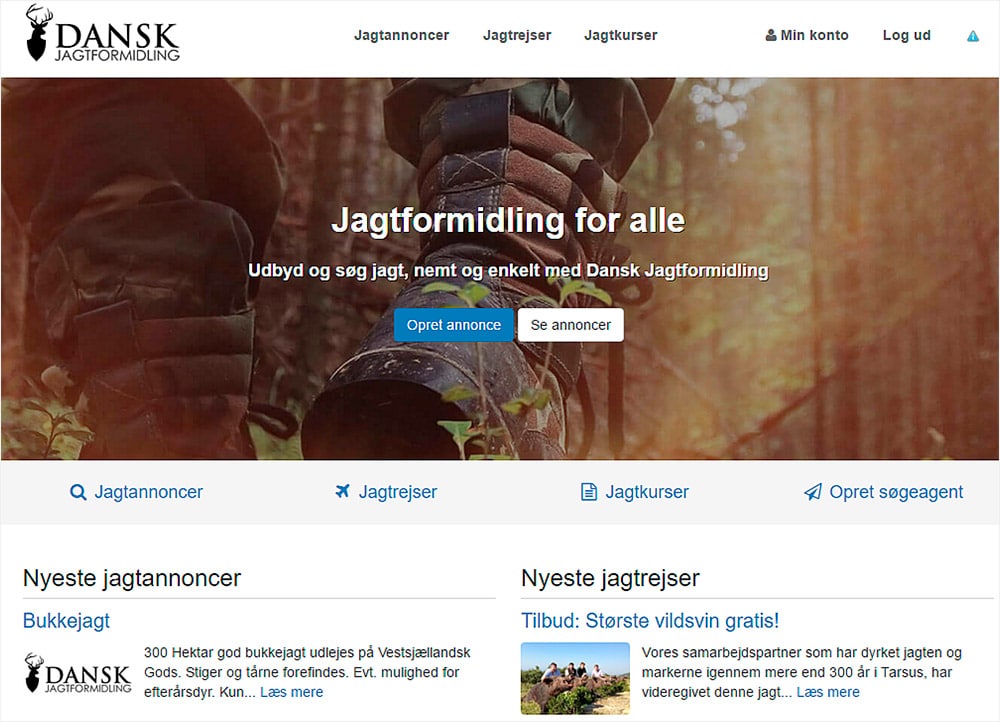 Dansk Jagtformidling
Dansk Jagtformidling is an online platform connecting hunters to Landowners, hunting traveling companies and hunting courses.
Dansk Jagtformidling has existed since November 2014 and have since then build a big network of hunters in Denmark.
Dansk Jagtformidling are making it easier for the Danish hunter to navigate in all the different supply of hunting areas, hunting travels and hunting courses. The Danish hunter is now able to visit only one homepage to find whatever he is looking for, instead of searching the web for hours and hours.
Dansk Jagtformidling are sending hunting dissimilation in to 2016 with a high focus on user friendliness, design and modern features.
www.danskjagtformidling.dk