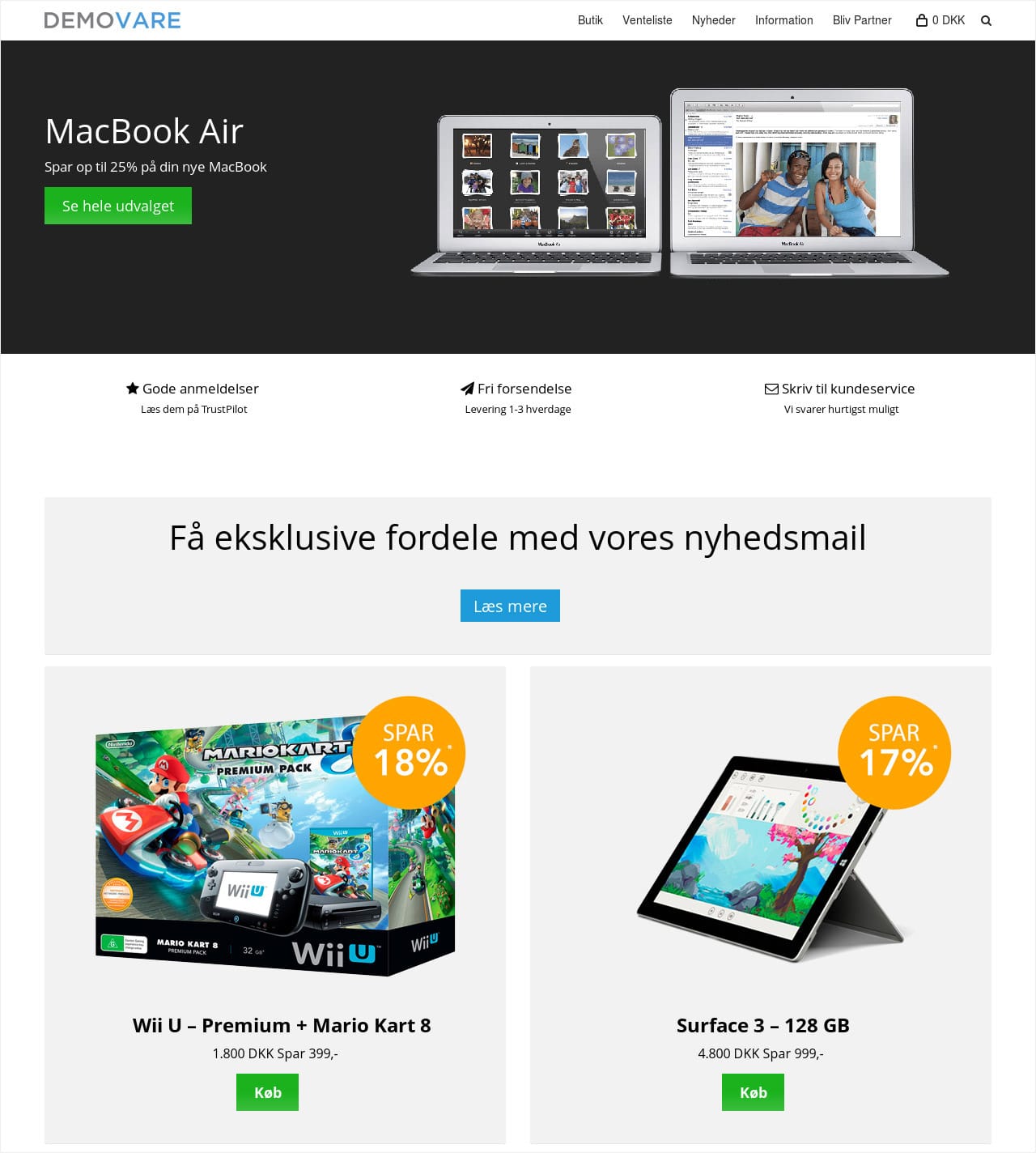 Demovare
Every day thousands of items are returned to the electronics stores. Some of the products have packages that has been broken and therefore can no longer be sold as new. These goods ends on pallets in the stores' inventory and is being forgotten. Here are they gathering dust until they no longer have any value for either customers or the stores. They don't end up there because there are something wrong with the products, but because the stores don't know what to do with them.
It was with this problem that the idea behind Demovare started. If the products are working as intended, why shouldn't costumers enjoy them? You can not only make a good deal, but at the same time you also help the environment by reducing wastage of products, which are not being used and just thrown out.
Demovare has contracts with physical and online electronics retailers, to resell their return, spares, repair and exhibition products. Before the goods are put on sale, they undergo a quality check in our service center. In this way we are sure that the products works before you receive them.
At Demovare we believe it is important that everyone can make a good deal. We are pushing the prices down, so you can get the same products, just cheaper.
www.demovare.dk