Events
Are you organizing a startup/entrepreneurship event or know any happening on Fyn? Add the event here!

European Business Forum- Day 1-Session 1, 9-10.30 – Exploring the new world
September 25, 2019 @ 09:00

-

10:30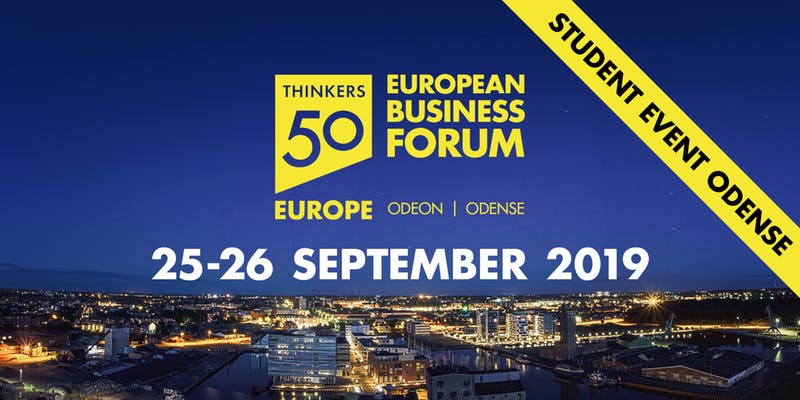 Kjell Nordstrom, The new Funky Business
Explaining what our time requires from business firms and their leaders.
Kjell Anders Nordström is a Swedish economist, writer, and public speaker. Amid the madness and hyperbole surrounding the new economy, Dr. Kjell A. Nordström is a guru of the new world of business. His research and consulting focus is on the areas of corporate strategy, multinational corporations, and globalization.
Anna & Ola Rosling, Factfulness Live
Fighting misconceptions and making the world understandable with reliable statistics.
In the global bestseller Factfulness, Anna Rosling along with her husband Ola, and Ola's father Hans Rosling, reveal ten instincts that distort our perspective―from our tendency to divide the world into two camps (usually some version of us and them) to the way we consume media (where fear rules) to how we perceive progress (believing that most things are getting worse).
It turns out that the world, for all its imperfections, is in a much better state than we might think, a positive message which Anna Rosling will bring to Odense to kickstart this year's Thinkers50 European Business Forum.
__________________________________________________
KUN FOR STUDERENDE – HUSK GYLDIGT STUDIEKORT
Dørene lukker 10 minutter før start – kom i god tid
ONLY FOR STUDENTS – BRING VALID STUDENT ID
Doors closing 10 minutes before it starts – be sure to come early
Odeon
1 Odeons Kvarter
5000 Odense