Events
Are you organizing a startup/entrepreneurship event or know any happening on Fyn? Add the event here!

European Business Forum – Day 2 -Session 2, 11-12.30- Rethinking strategies
September 26, 2019 @ 11:00

-

12:30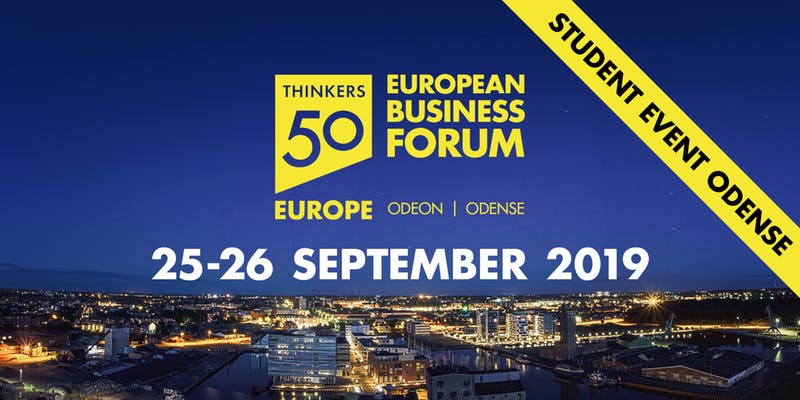 Rethinking strategies
Haiyan Wang, Inspired by Chinese business
Explaining why China and India must be the core of your global strategy.
Readers of publications such as BusinessWeek, The Wall Street Journal, and the Financial Times might recognize Haiyan Wang's name. She is a frequent contributor to these and several other respected publications, and runs the China India Institute with her husband, Anil K. Gupta, with whom she will speak at this year's European Business Forum.
The China India Institute is a consultancy which carries out research to assist in the creation of business strategies which focus on the rising economies of China and India.
In addition to being a writer and a managing partner of the institute, Wang utilizes her experience in international relations and business in order to help educate others through her work as a speaker and an adjunct professor of strategy at INSEAD.
Anil Gupta, Inspired by Indian business
Delivering a roadmap for understanding business challenges and opportunities in China.
Anil K. Gupta has been named by The Economist as one of the world's "superstars" for research on emerging economies, and he is regarded as one of the world's leading experts on strategy, globalization and entrepreneurship. He has co-authored several books, including The Silk Road Rediscovered, which delivers a roadmap for understanding the business challenges and opportunities in China.
By 2025, China and India will be two of the world's four largest economies. By then, economic ties between them should also rank among the 10 most important bilateral ties worldwide. The Silk Road Rediscovered is the first book ever to analyze the growing corporate linkages between India and China.
________________________________________________
KUN FOR STUDERENDE – HUSK GYLDIGT STUDIEKORT
Dørene lukker 10 minutter før start – kom i god tid
ONLY FOR STUDENTS – BRING VALID STUDENT ID
Doors closing 10 minutes before it starts – be sure to come early
Odeon
1 Odeons Kvarter
5000 Odense