Events
Are you organizing a startup/entrepreneurship event or know any happening on Fyn? Add the event here!

TEDxOdenseWomen 2019- TEDxOdense and Alfred & Kamilla
December 12, 2019 @ 16:15

-

23:00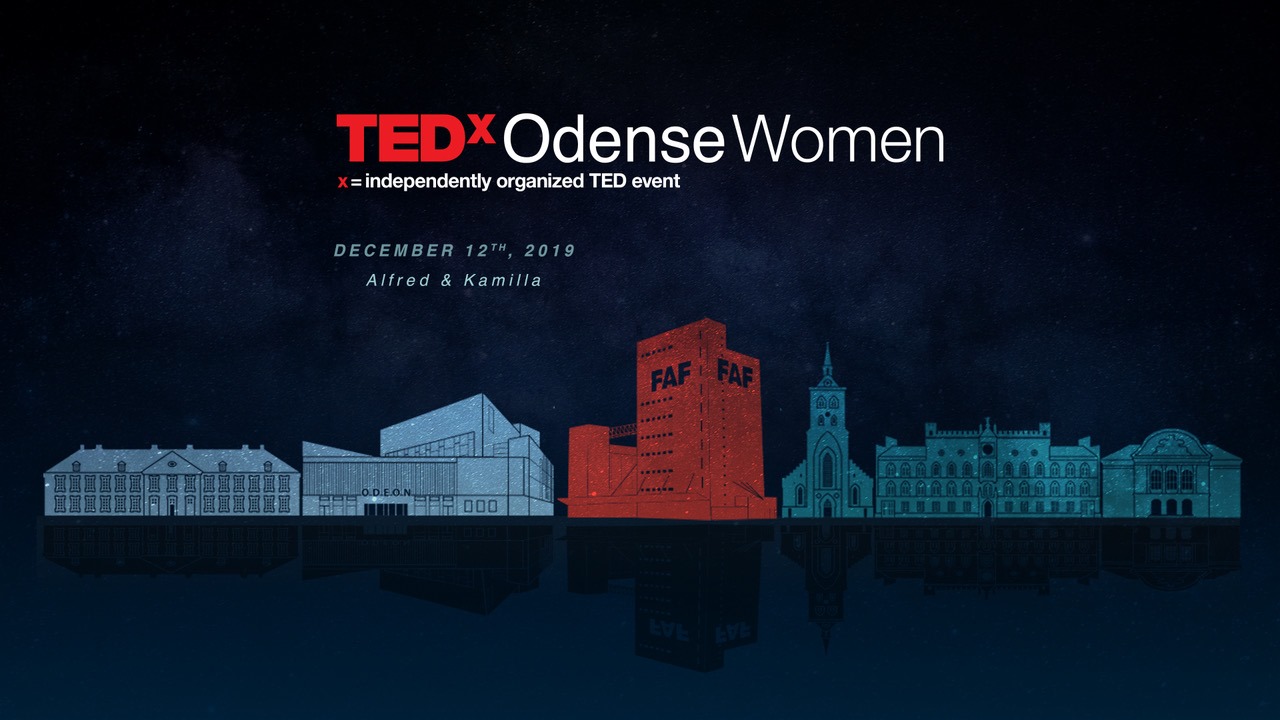 Last year, TEDxOdenseWomen became the first Danish live TEDx-event to celebrate the achievements of women and their ideas worth spreading. It was an initiative inspired by the American phenomenon TEDWomen. This year, TEDxOdenseWomen returns to highlight initiatives that have helped raise women up to their most Bold and Brilliant selves.
TEDxOdenseWomen celebrates women and their achievements, sharing success stories from Denmark's innovators, leaders, and doers who have made a positive impact on their community and/or in their field of work.
This event combines live speakers and recorded TEDWomen talks premiering at TEDxOdenseWomen. On this night, we bring together 5 locally based changemakers, presenting their unique ideas for the first time, alongside selected videos from the global 2019 TEDWomen-conference held in Palm Springs, California.
Practical info:
Date: 12 December 2019
Time: 17:00-23:00 (registration begins at 16:15)
Location: Alfred & Kamilla, Sverigesgade 16, 5000 Odense C. Entrance from the harbour-side.
Price: 799,- DKK. This includes the ticket to TEDxOdenseWomen 2019 and the exclusive dinner with a selected wine menu
Language: English
Capacity: 150 people
Theme: Bold and Brilliant – Shining a spotlight on dazzling ideas from some of the world's most bold and brilliant risk-takers
TEDxOdenseWomen is happy to accommodate any special needs or disability. Please contact the team in advance via email: info@tedxodense.com
How to get a ticket? Join our waiting list to receive an official invitation:
http://bit.ly/TEDxOW19apply
Please note that TEDx Talks cover a wide range of topics, and some talks may be unsuitable for those of a sensitive nature. Viewer discretion is advised. This event is gender-inclusive and open to all over the age of 18.
Further questions? Read a Q&A about the event on our website:
https://tedxodense.com/women/
Questions or comments? Email us at info@tedxodense.com
Location
Alfred & Kamilla
Sverigesgade 16, 5000 Odense, Denmark