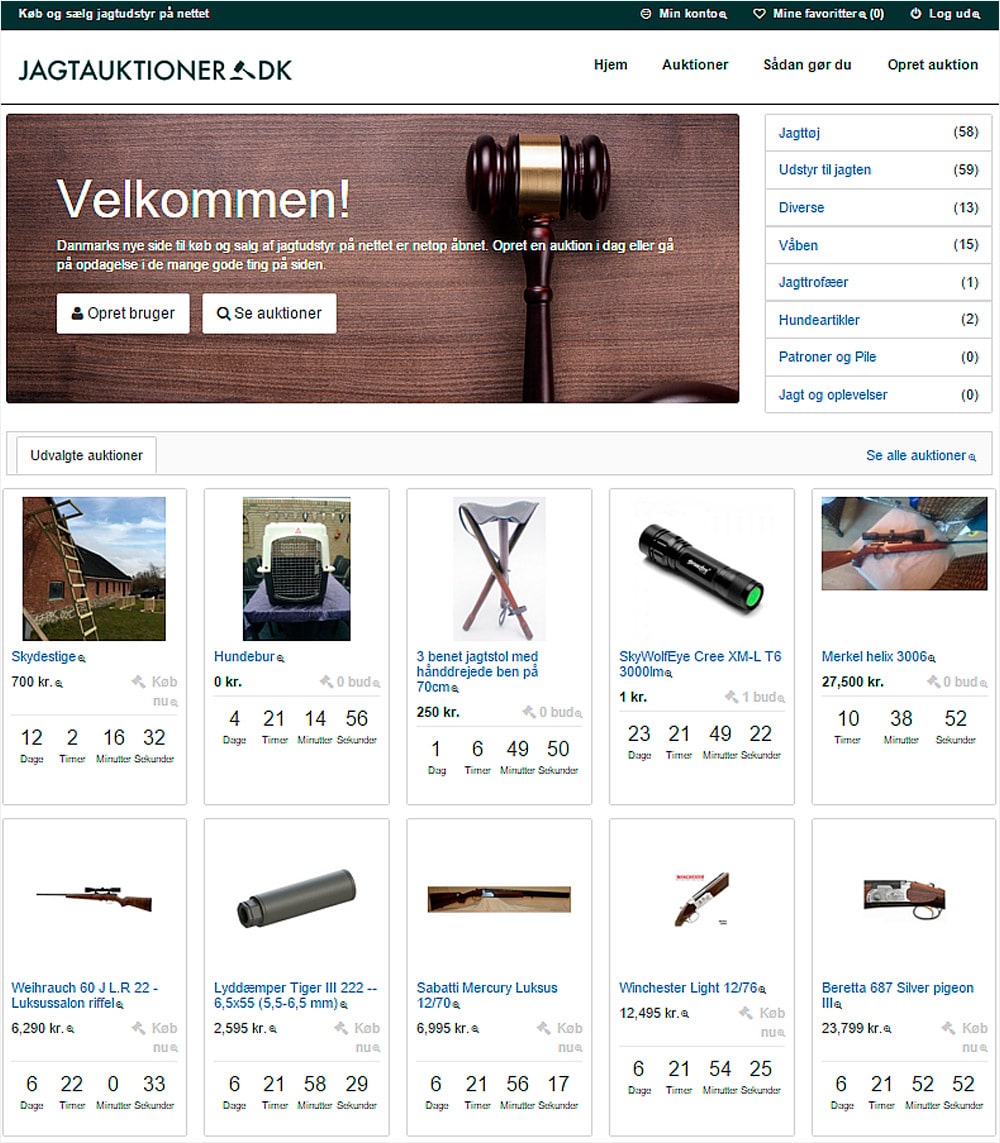 Jagtauktioner.dk
Have you ever tried to sell your hunting equipment online? It requires a great overview to be able to follow the ad and can at times be quiet confusing.
We have experienced this confusion on our own when selling our hunting equipment online. You need to have the overview both on social media and on ads on DBA so many things can happen on the same time. We thought it was annoying that our ads where disappearing on Facebook after 30 min and you couldn't search for any specific item.
On the basis of these experiences we started Jagtauktioner.dk – To make it easy and simple to buy and sell hunting equipment online.
www.jagtauktioner.dk