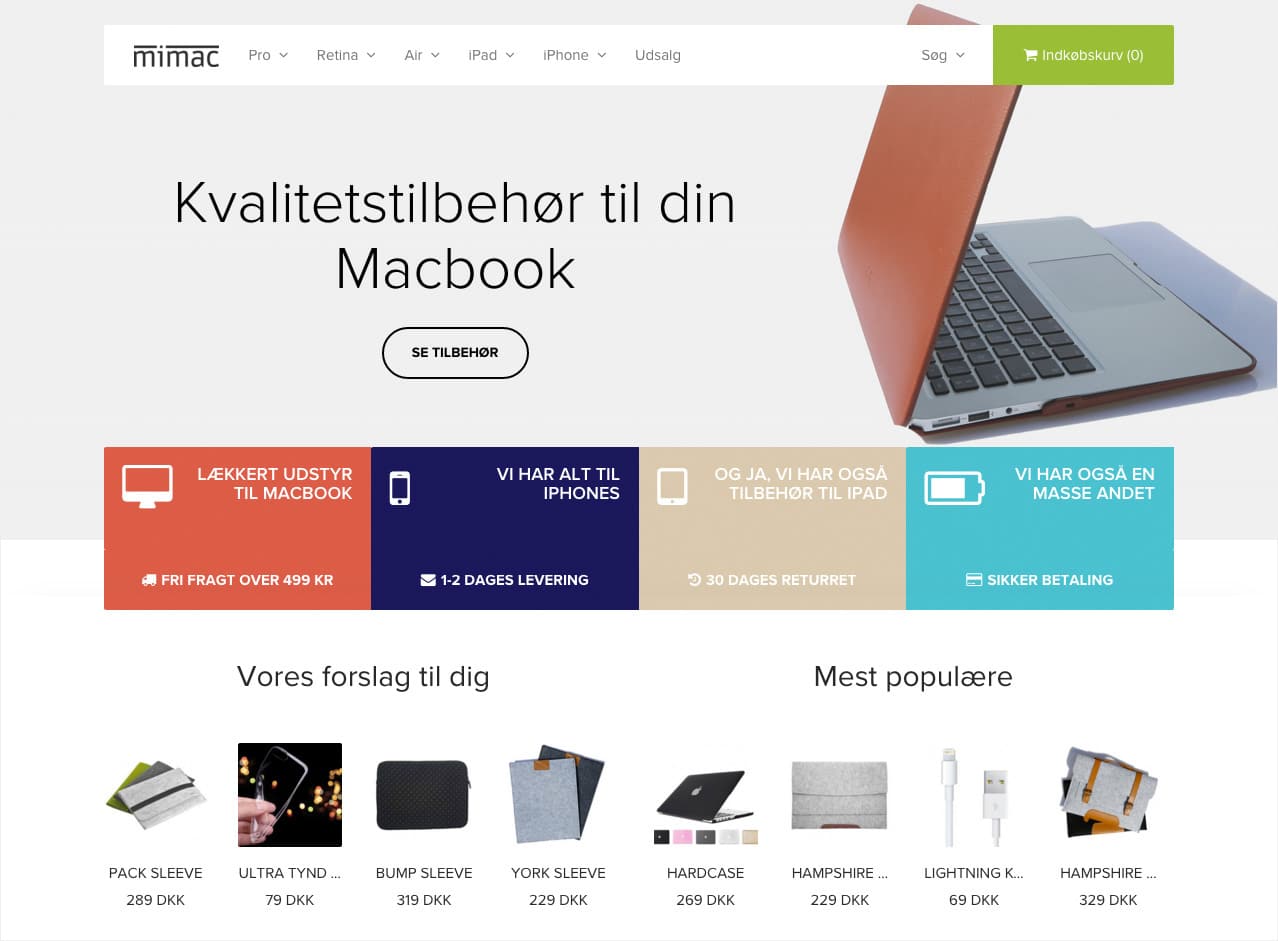 Mimac
Mimac is an online shop that strives to provide fashionable accessories for Apple products. Minimalist design and functionality go hand in hand with Mimac, and therefore we work under the  – Suits for Your Laptop.
With Mimac, customers are in focus. Our mission is to match customer needs at affordable prices without compromising on quality and offer fashion-oriented accessories for Mac computers, iPads and iPhones inspired by Scandinavian design.
With stylish sleeves, covers and various cables for both MacBook Air, Pro and Retina are Mimacs range ideal when it comes to accessories for your Apple product.
We focus on high quality, which has led to the careful selection of our suppliers to ensure the best selection for our customers.