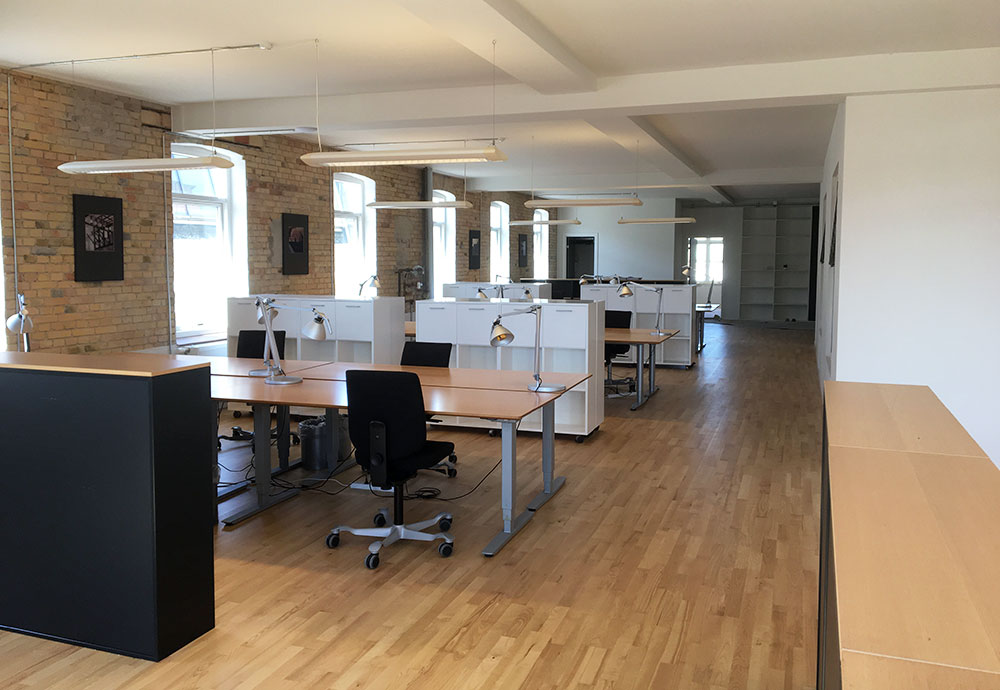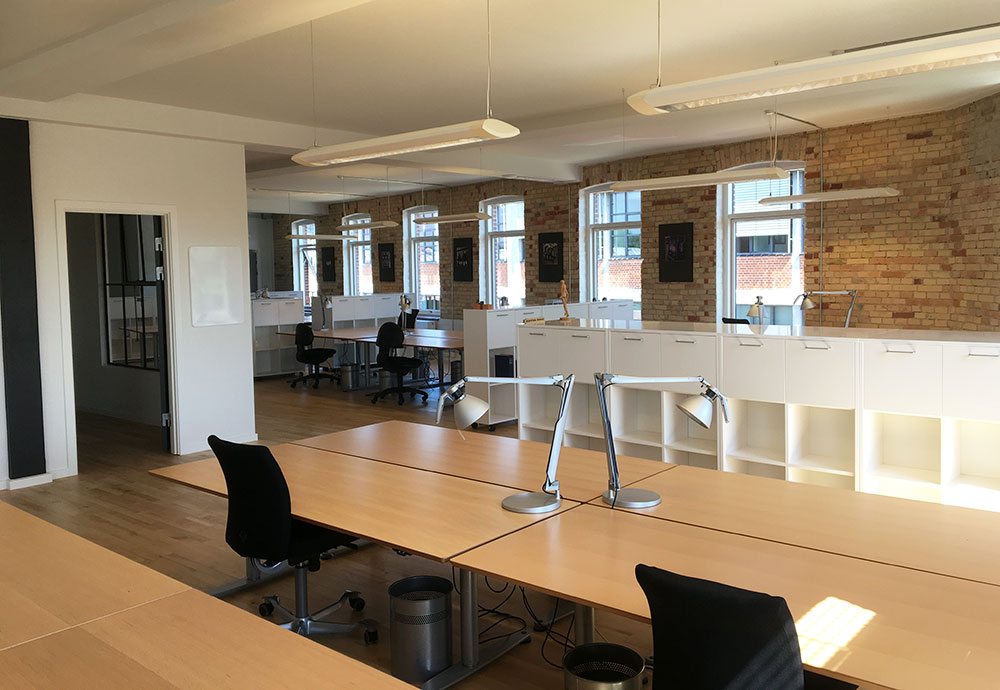 Pakhusgården
Do you want to be part of a new office workspace in Odense?
The office workspace is located in Pakhusgården in the western part of Odense's city center.
Situated in scenic surroundings at Åløkke Skov, the office is easily accessible by the large access road Rugårdsvej.
An office space can be rented from 2.400,- kroner per month, where you will have access to meeting rooms, kitchen/toilet facilities, printers/copiers & scanners including usage of paper and wifi-signal.
There are 24 spaces available and we will be delighted to answer any questions over a cup of coffee.
We will happily give you a tour of the office workspace, which has been furnished and renovated in the characteristic Olav de Linde style.
Visit our website contact us for further information. We look forward to creating a lively workspace in our rustic and professional environment.
Address
Pakhusgården
Pakhusgården 54, 1. sal
5000 Odense C
Contact
Laila de Claville Jensen
+4529 66 50 40
lj@olavdelinde.dk
www.olavdelinde.dk