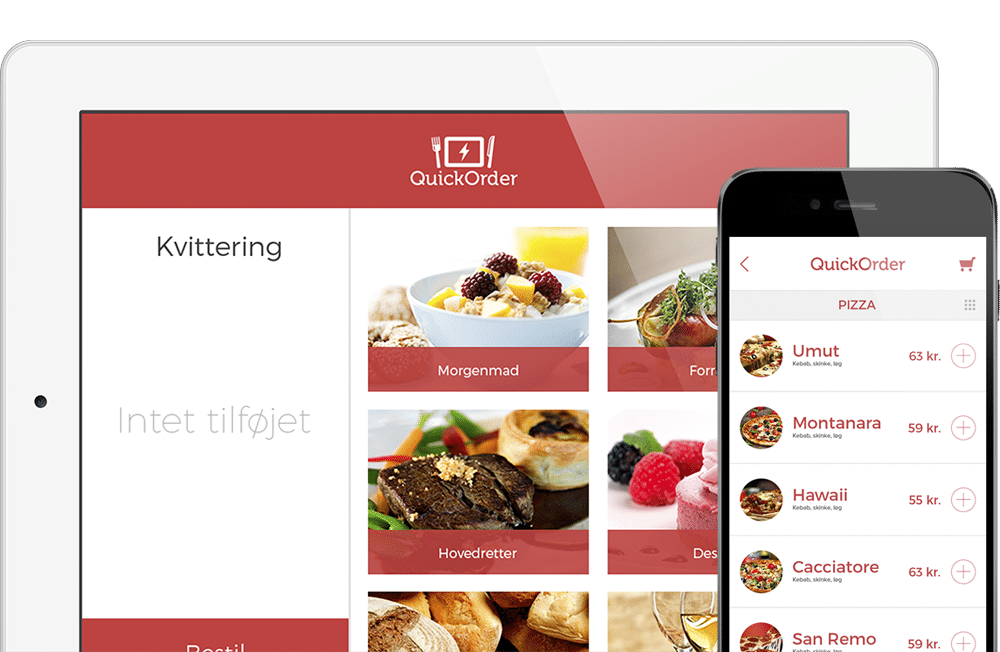 QuickOrder
QuickOrder was started in 2014 with a simple ambition: To revolutionize the Danish restaurant industry with an interactive menu.
Interactive means that we change the physical menus with a tablet that customers can order and pay from. The menu is tailored to each restaurant and the interface allows for larger photos and more descriptions. The restaurant guests can order when it suits them, without having to wait for a waiter. And the staff can focus on what they do best; creating good customer experiences.
The menu of the future is interactive. It is faster. More flexible. And much more customer friendly. QuickOrder has been tested at 8 restaurants over the last year. It works!
www.quickorder.dk