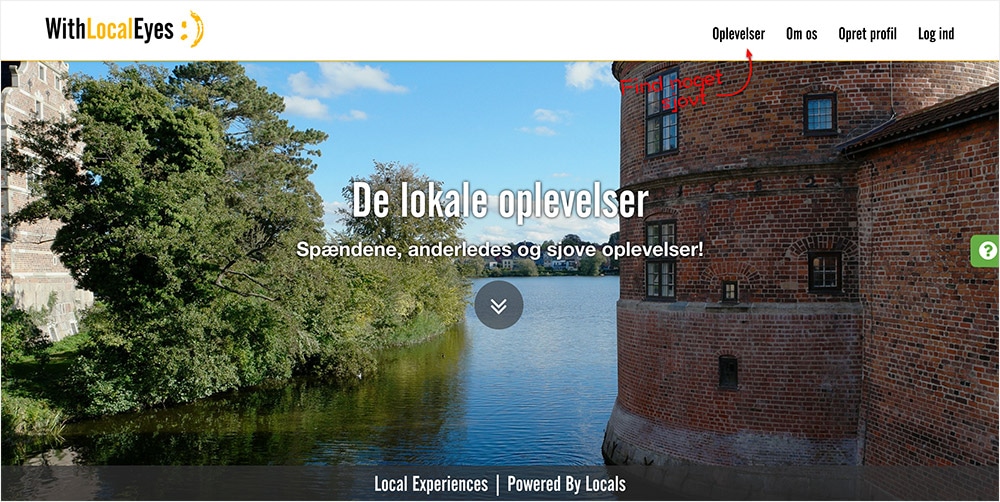 WithLocalEyes
What is WithLocalEyes?
WithLocalEyes is an online platform on which you are able to find local, fun and unique experiences. We would like to inspire people to create and participate in experiences that they might not have considered before. It is our mission to provide the best possible experiences for the hosts and the guests, starting at WithLocalEyes.com
The best moments are experienced WithLocalEyes.
Who can become a host?
We believe that everyone have experiences worth sharing and that experiences are best when shared. This is exactly what WithLocalEyes is all about. Therefore it is possible for both individuals and businesses to become hosts. We would like to give everyone the opportunity to share their own experiences fast, easy and without worries – so you can focus on your experience and your guests, while we handle the rest!
What kind of experiences can i find on WithLocalEyes?
Experiences can be anything, we don't have any limitations ­ your imagination is our limit! We are constantly on the lookout for new experiences around Denmark, so if you have anything to offer don't hesitate ­ join us at WithLocalEyes!
www.withlocaleyes.com